Wherever we look these days, it's hard not to overlook the positives and only see the negatives.
Well, we want to make you smile, and these top environmental successes of 2020 will do just that!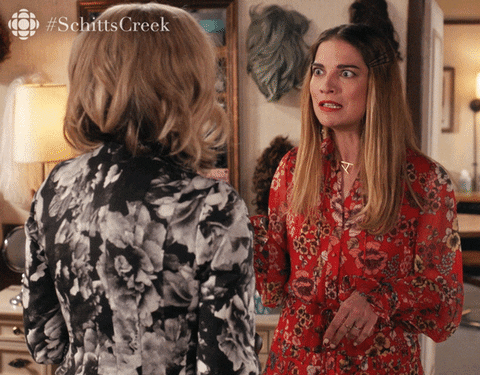 Wildlife Species Making a Comeback
Species extinction is a troubling aspect of life. Humans cause great destruction, but we also have immense power to heal.
Researchers worldwide are working to preserve endangered animals and habitats and prevent certain species' extinction.
Here are some achievements from 2020.
Indus River Dolphin - Pakistan
With less than 2,000 known animals, the Indus River Dolphin is one of the rarest species on earth. The good news in 2020 is that Indus River Dolphin populations have started to rebound.
While populations are growing, they still suffer significant threats, including low water levels from dams, water pollution, and hunting.
Still, it's positive to see the Indus River Dolphin is managing to overcome these challenges as the population continues to grow.
Blue Whales - South Georgia
Blue whales made a big comeback in 2020 with "astonishing" numbers spotted off South Georgia's coast in the southern Atlantic.
Researchers counted 55 blue whales during a 23-day survey, a significant increase from just two sightings since 2007!
The waters around South Georgia are significant as the epicenter for hunting in the early 20th Century. The fact that that whale populations are rebounding in these waters is an extremely positive sign.
Black Stilt - New Zealand
Native to New Zealand, the black stilt is one of the rarest and most endangered birds in the world. There are fewer than 200 black stilts alive today, but before 2020, this number was much smaller.
The Kakī Recovery Programme released 104 black stilts into the wild in 2020. It increased the overall population by 30% over the past year.
Loa Water Frog - Chile
The Loa water frog is on the brink of complete extinction. A breeding program at a zoo in Santiago, Chile, produced around 200 tadpoles in October 2020.
The Loa water frog requires very specific environmental conditions to survive. The breeding program will continue to breed and release as many Loa water frogs as possible over the coming years to increase wild populations.
Burmese Roofed Turtle - Myanmar
Once thought to be extinct, a captive breeding program in Myanmar has increased the Burmese roofed turtle population to over 1,000 during 2020.
Renewable Energy & Climate Change
Global wind and solar energy increased by 5% in early 2020, while coal energy decreased by the same amount.
Unfortunately, COVID-19 has affected construction to increase renewable infrastructure, so it will take some time before we see a more significant shift from fossil fuels to renewables.
Reducing Carbon Emissions
Many countries have committed to reaching net-zero carbon emissions over the coming years. In 2020, we saw several countries added to the list. These include:
China - carbon-neutral by 2060
Japan - carbon-neutral by 2050
Hungary - carbon-neutral by 2050
Canada - carbon-neutral by 2050
South Africa - carbon-neutral by 2050
South Korea - carbon-neutral by 2050
These are in line with the UNs report on net-zero emissions by 2050 to avoid an irreversible global catastrophe from climate change.
Large companies also made commitments to carbon-neutrality. The most significant commitment in 2020 came from Microsoft, pledging to be carbon negative by 2030.
Conservation Areas Increased Globally
These are some of the highlights of reclaimed land for conservation areas around the world. The Rainforest Trust did fantastic work in 2020, helping to protect 1,367,654 acres of land globally.
You can read more about their 2020 impact report here.
Myanmar
Myanmar extended the protection of a high-altitude forest to 156,000 hectares. This region is significant because it's the home to two endangered species, the snub-nosed monkey and red panda.
Nepal
The Rainforest Trust created a protected area of 106,000 hectares (larger than New York City) in Nepal's Himalayas. This area is a critical wildlife corridor for animals such as the Indian pangolin, snow leopard, and Himalayan black bear.
Ivory Coast
Another Rainforest Trust initiative helped create a 640,000 acre protected marine reserve in Côte d'Ivoire (Ivory Coast). The first of its kind in the Northwest African nation.
The marine reserve is an important nesting place for endangered sea turtle species, including Hawksbill Turtles, Endangered Green Turtles, Olive Ridleys, and Leatherbacks.
Peruvian Amazon
In the Peruvian Amazon, the addition of 202,028 acres extended Indigenous land to 880,254 acres. The region is home to many endangered animals, including the Black-faced Black Spider Monkey, Giant Otter, and the White-bellied Spider Monkey.
United States
The Great American Outdoors Act, signed in September 2020, "establishes the National Parks and Public Land Legacy Restoration Fund to support deferred maintenance projects on federal lands."
The fund allocates $1.9 billion annually to the National Park Service, Forest Service, U.S. Fish and Wildlife Service, Bureau of Land Management, and the Bureau of Indian Education.
New Laws & Legislation
Vermont Bans Throwing Food Scraps Into The Trash
Food waste is a significant contributor to greenhouse emissions, and approximately 20% of Vermont's waste is food scraps. So it's no wonder Vermont made it mandatory to compost food scraps.
Residents and businesses can no longer toss food scraps into the bin. Instead, the food scraps can be:
Composted on their own property
Taken to food waste drop-off sites
Hire the services of a food waste collection service
Denmark Makes Climate Change Law
Denmark passed a revolutionary new law making climate change commitments legally binding. If government officials don't meet their targets, they must step down from their position.
The United Kingdom Bans Sales of New Petrol & Diesel Cars by 2030
In November 2020, the United Kingdom announced that it would ban new petrol and diesel car sales by 2030.
The country also announced £1.8 billion ($2.5 billion) in funding for infrastructure and grants for zero-emissions vehicles.
California announced a similar initiative to phase out gasoline-powered cars by 2035.
The Ocean Panel Commit to Sustainably Managing 100% of Coastal Waters
In November 2020, The Ocean Panel, a collective of 14 countries, finalized a commitment to sustainably manage 100% of their coastal waters by 2025.
Furthermore, these governments commit to allocating at least 30% of their waters to protected marine reserves.
The collective area of these waters covers a surface area roughly the size of Africa.
The 14 countries include Australia, Canada, Chile, Fiji, Ghana, Indonesia, Jamaica, Japan & Palau, Kenya, Mexico, Namibia, Norway, and Portugal.
Maryland Styrofoam Foam Ban Goes Into Effect
October 2020 was the start of Maryland's statewide ban on polystyrene (Styrofoam) foam cups and containers. These Styrofoam containers are most often used for takeout and fresh produce in grocery stores.
Americans throw out 25 billion polystyrene foam cups, and yet only 3% is ever recycled. The rest ends up in landfills, or worse, the ocean!
Green Innovation
Green energy technology is fundamental to reducing greenhouse emissions. We've found many examples of green tech innovations during 2020, but these three examples stood out.
Cooling Paint Reduces Energy Consumption
A team of scientists at the University of California has developed a new paint formula that reflects 98% of the sun's heat. When applied to the roofs and walls, the paint will significantly reduce the need for indoor cooling, such as air-conditioning.
By reducing the amount of energy needed to cool buildings, we can reduce pressure on the power grid, reducing carbon emissions.
Electricity From the Air?
Scientists from the University of Massachusetts have developed a revolutionary renewable energy device called Air-gen.
Air-gen generates clean electricity from proteins found in moisture from the air. The device can power small electronics, but researchers are working to scale and increase output.
Power From... Pee?
PEE POWER®, developed by the University of the West of England, is a technology that converts urine into electricity. The system has been in trials since 2017. It could become revolutionary for providing power to remote parts of the Developing World.